2023 Events in Memory of Pete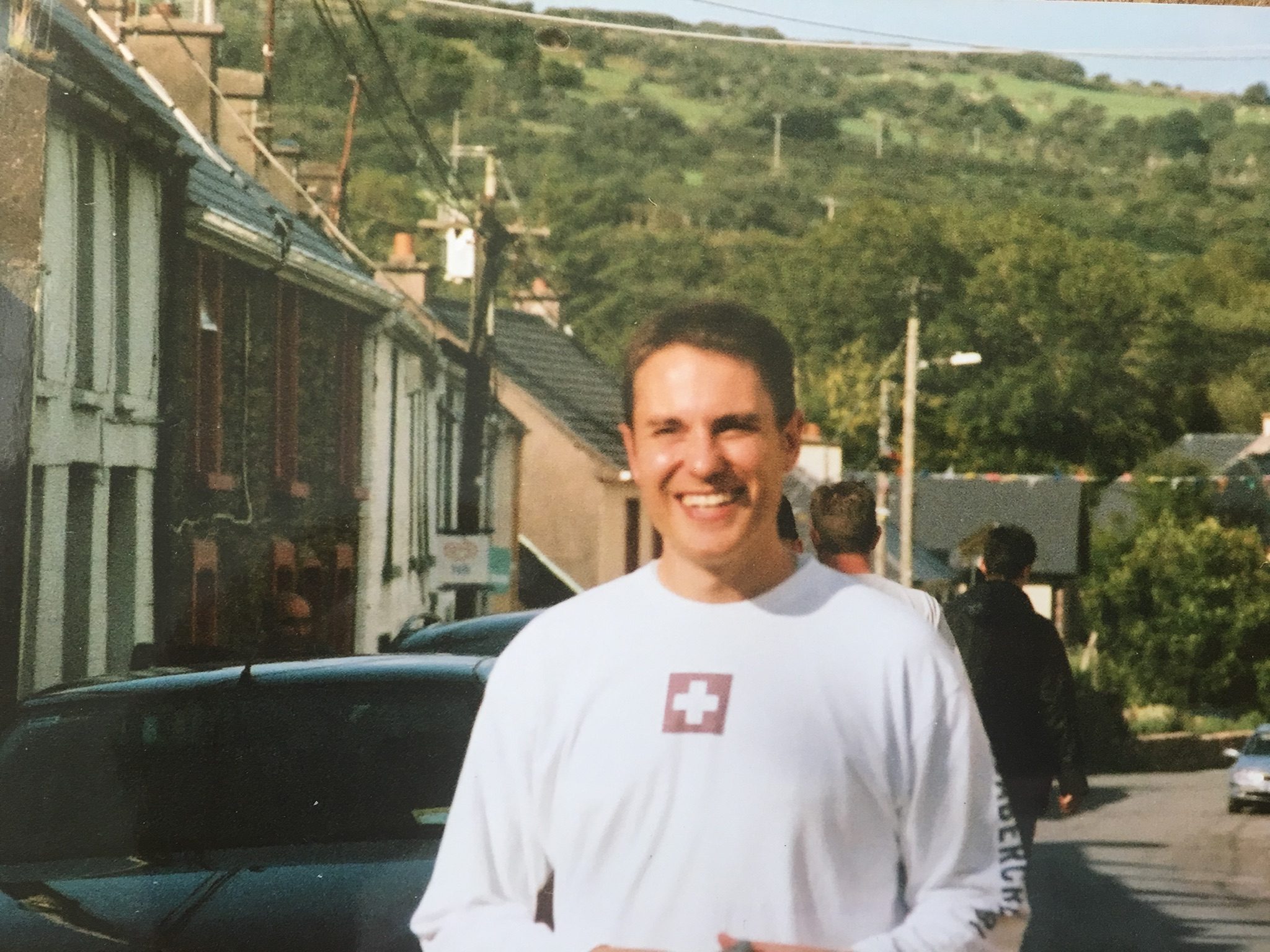 Pete sadly passed away on 25th May 2022.
A Memorial Service for Pete was kindly hosted by Brighton College in their chapel on 17th September 2022. We invited as many of Pete's friends and family as we could find contact details for (and via word of mouth) but if you weren't there or were unable to make it, I would love to invite you to watch via the link below and share in our memories of a very special son, brother, uncle and friend.
Fundraising Events in Pete's Memory
This year a few of Pete's friends and family have set themselves a challenge in his memory. I thought it would be lovely to share and celebrate each of them on this site, as in a sense they will be representing all of us who knew and loved Pete.
Alongside their training, they have also chosen to raise money for the Motor Neurone Disease Association (MNDA), who improve care and provide vital support for those with MND and their families, as well as funding much needed research into finding a cure / treatments.
To find out more about what they will be doing and why, or to offer support or encouragement, please click on the links to their fundraising pages.
After each event has taken place, I will add some photos of the action!
Nicky, Pete's sister
Sunday 2nd April – The Brighton Marathon
Ed Glasgow and Adam Green will be representing all our cousins in remembering Pete by taking part in the 2023 Brighton Marathon. Neither have done anything like this before so we're very proud of them for setting themselves such a huge challenge, in the place where Pete enjoyed many a run along the seafront (all be it a lot shorter in distance!) when he lived and worked in Brighton.
The marathon starts from Preston Park in Brighton and finishes at Hove Lawns in Hove. It will take Ed and Adam past the vicinity of Brighton College where Pete taught Chemistry and along to the Marina, which Pete enjoyed going to from his Brighton flat. The route then follows the coast along the Promenade all the way to Hove. Ed and Adam will go along New Church Road, passing Aldrington Close, where Pete moved to in 2019 when he needed a more accessible flat, as well as circling Wish Park which he would sometimes cut through on his wheelchair enroute to Hove Lagoon, where we spent many happy family times. GO ED & ADAM!
Ed's page: https://www.justgiving.com/fundraising/emccg?utm_source=whatsapp
Adam's page: https://www.justgiving.com/fundraising/adam-green35
Friday 12th & Saturday 13th May – 100k for MNDA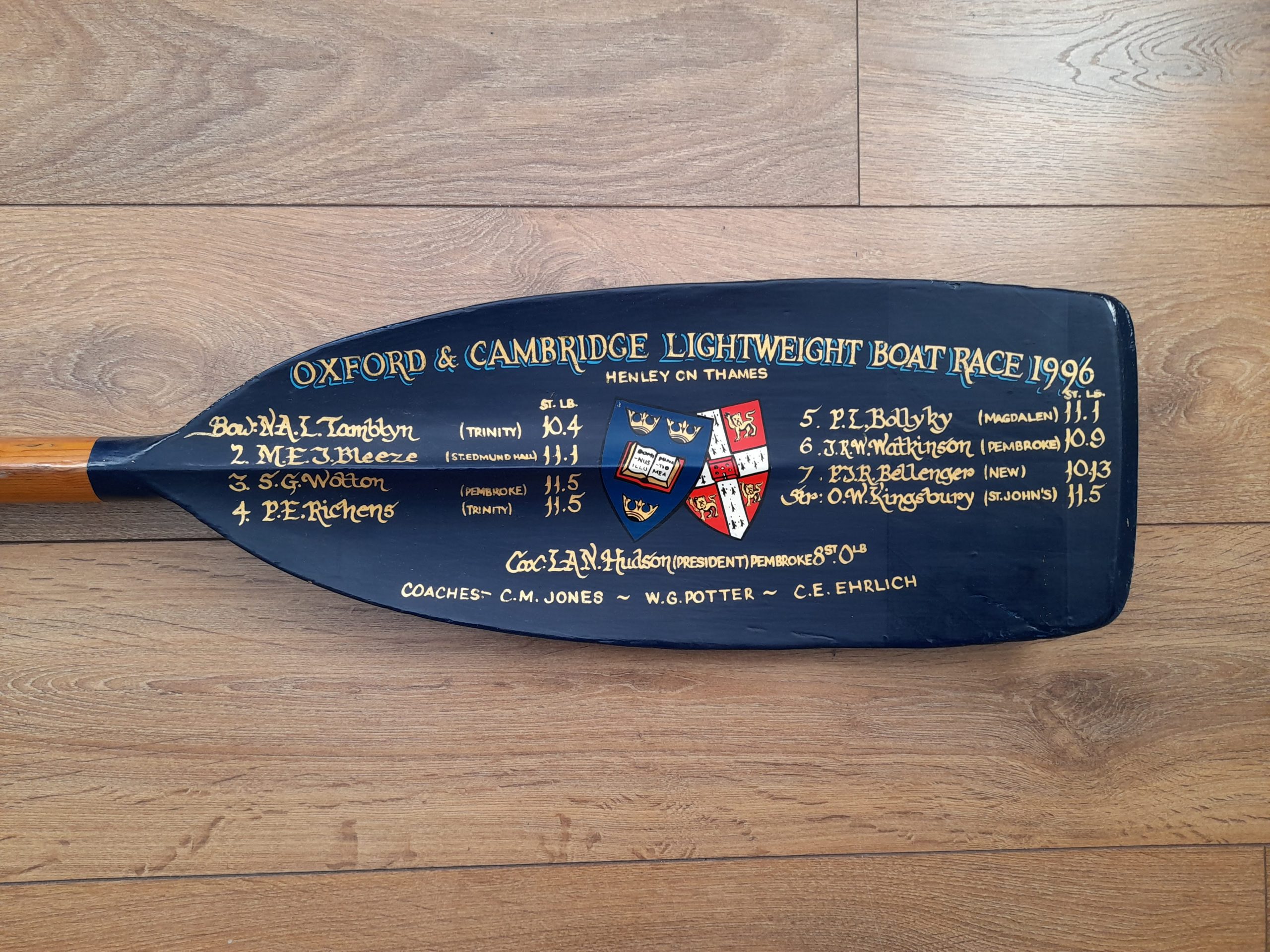 Pete wanted his oar to be given to New College Boat Club so this event is being organised by a group of his friends as a fun way to deliver the oar, whilst also fundraising for MNDA in Pete's memory. A generous donor has pledged to match the funds raised by the crew. Over two days, a mixed mens and womens crew made up of Pete's former crew mates from Oxford University Lightweight Rowing Club and New College Boat Club will be rowing 100km from Henley, where Pete won the oar in the Lightweight Boat Race against Cambridge, to the New College boathouse in Oxford. An additional challenge to the long distance will be the need to row upstream. As many of the crew haven't rowed for 25 years, they are training hard! GO TEAM PETE!
https://petebellengerchallenge.muchloved.com/Home
NOTE: You can read stories posted by 'Team Pete'- the rowers, organisers and supporters of this event by following this link: https://petebellengerchallenge.muchloved.com/Lifestories
The team would welcome additional contributions from anyone who has any personal memories about Pete and/or photos they would like to share by clicking on this link: https://petebellengerchallenge.muchloved.com/TributePages/Contribute
Thursday 25th May – Lands End to John O'Groats
Alex Taylor, Pete's step brother, will be cycling an extended version of the 'end to end' route through England, Wales and Scotland. The 'shortest' route for LEJOG is around 900 miles. Alex plans to ride a 'more exploratory' route somewhere north of 1200 miles and will climb over 19,000 metres, more than twice the height of Mount Everest. He aims to complete the adventure as a solo unsupported ride (travelling very light) and has no doubt it will challenge his physical and mental resilience (as well as his limited logistical skills). GO ALEX!
https://www.justgiving.com/fundraising/Alex-Taylor71