About Pete Bellenger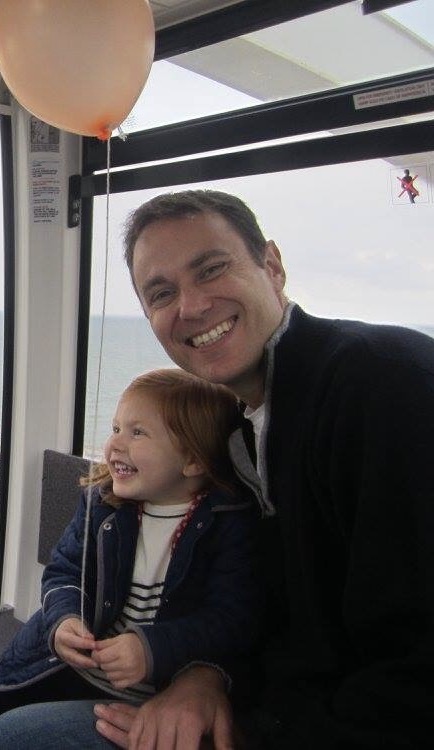 My beloved niece Imogen and I
Background
I was diagnosed with motor neurone disease in 2016. I am not well enough to work or speak anymore so this website is an attempt to share the things that I hold dear.
What my working life has been about
I worked as a vicar in Finsbury Park and as a chemistry teacher in Brighton. I loved both roles.
I find chemistry a beautiful and fascinating subject. I reached the limits of my capacity to understand the intricacy of chemistry at Oxford, but I really enjoyed thinking through how to teach the subject at A Level and GCSE.
I found that, in teaching chemistry and the Christian faith, similar skills are required: one needs to think carefully about the steps one has taken in understanding, and then work really hard at how one communicates these steps in a receivable way. In other words, one needs to look at the beautiful truth of the gospel and of the created world in an analytical way (one's own journey towards the truth) and empathetical way (others' reception of that truth). Only then can one teach in a truly humble and collaborative way. Essential to this reality of teaching is that the truth of the gospel and of science are never anyone's possession. Truth has a relational quality all the way down. Science may often be portrayed (erroneously) as a set of indubitable facts that one can receive in an impersonal (rather than personally involving, faith involving) way. This is not the case. St Augustine's maxim is as true for science as for the Christian faith: crede ut intellegas, "believe so that you may understand."
What this blog is about
My blog posts are under the tab of Blog. I have three other tabs entitled family and Happy Memories and Inspiring People. Aware as I am that I have an illness that is life shortening, I want to journal too about the memories that I cherish and the people who I love and who inspire me so much.