Nicky was born two years before me and has shown me the way every step of my life. I have always looked up to her. My life has been marked by big highs and big lows, plus too much self generated uncertainty and insecurity but Nicky's character and love has been a constant stabilising influence in my life.
Nicky has a lovely knack for making good choices and knowing what will make her happy. (I used to have an annoying habit common to so many younger siblings of copying her choices because I knew she was so good at it. I remember one meal out when she ordered, I copied her and as the waitress was leaving she quickly changed her order having sold me a dummy!) Even though as a boy and girl we were not in each other's pockets growing up, we were very very close, especially on our family camping holidays, which were always the highlight of the year for us all. I attribute to Mum and Dad's immense love and sense of family, picked up by Nicky from an early age, to the joy freedom and security I knew throughout my childhood years.
I have always been in awe of her staying power and perseverance. Without seeing how she approached her revision for her GCSEs and the success it brought her, I would not have followed suit and done well enough to get into Oxford so I have her to thank for that (as well of course as mum who I will write about separately).
What's more she has been there for me as only a beloved sister could be at every high to give me support and rejoice with me and every low to give me support and grieve with me. I love her so much and I cannot imagine my life without her presence and faithfulness and encouragement in every season.
The only time that I have felt like the roles were even slightly reversed, and I was able to give her support, was in 1999 when she came to live with me in Mortlake after she had had a tough time abroad. Unsurprisingly, with Nicky near me once again, those two years were (along with subsequent years in Durham) the most stable and free years of my life. She bounced back so quickly from a difficult year and inspired me as together we love saw our faith in Jesus and sense of calling ( her to the nurture and education of young children and me towards ordination ) grow. This beautiful gift she has as a primary school teacher and now a mum has been there from her earliest years when she helped mum look after me as a baby and a toddler and then helping with children's church as a teenager.
What I have realised as I look back over my life is that Nicky has kept that protective nurturing aspect of love for me into adulthood because I will always be her younger brother to look out for and after. And she will always be my adored older sister who I look up to, and am thankful for beyond words,and love so deeply that again words are not enough to express what I feel about her.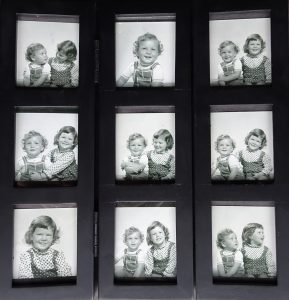 Nicky gave me this key ring for Christmas and it really touched me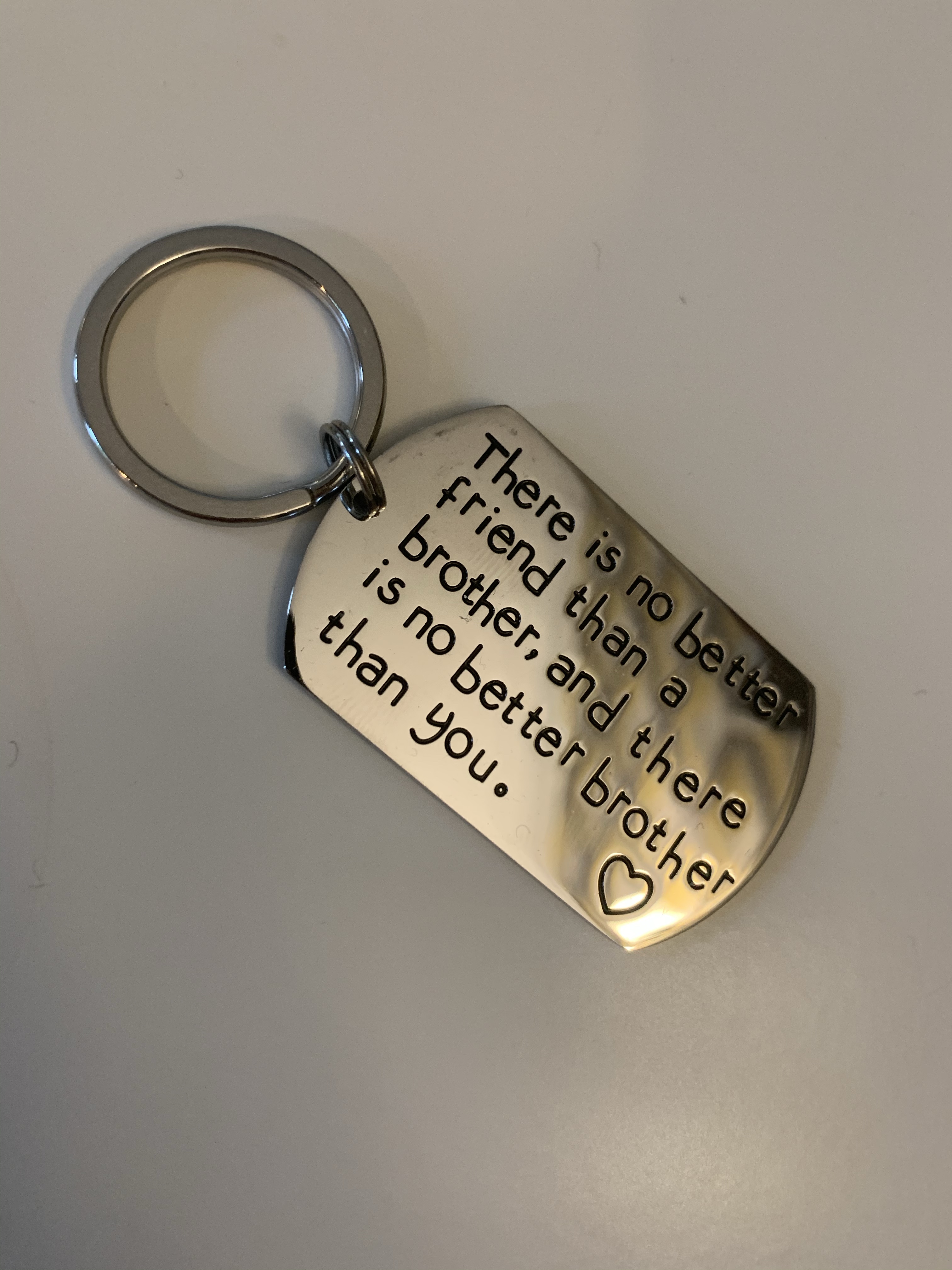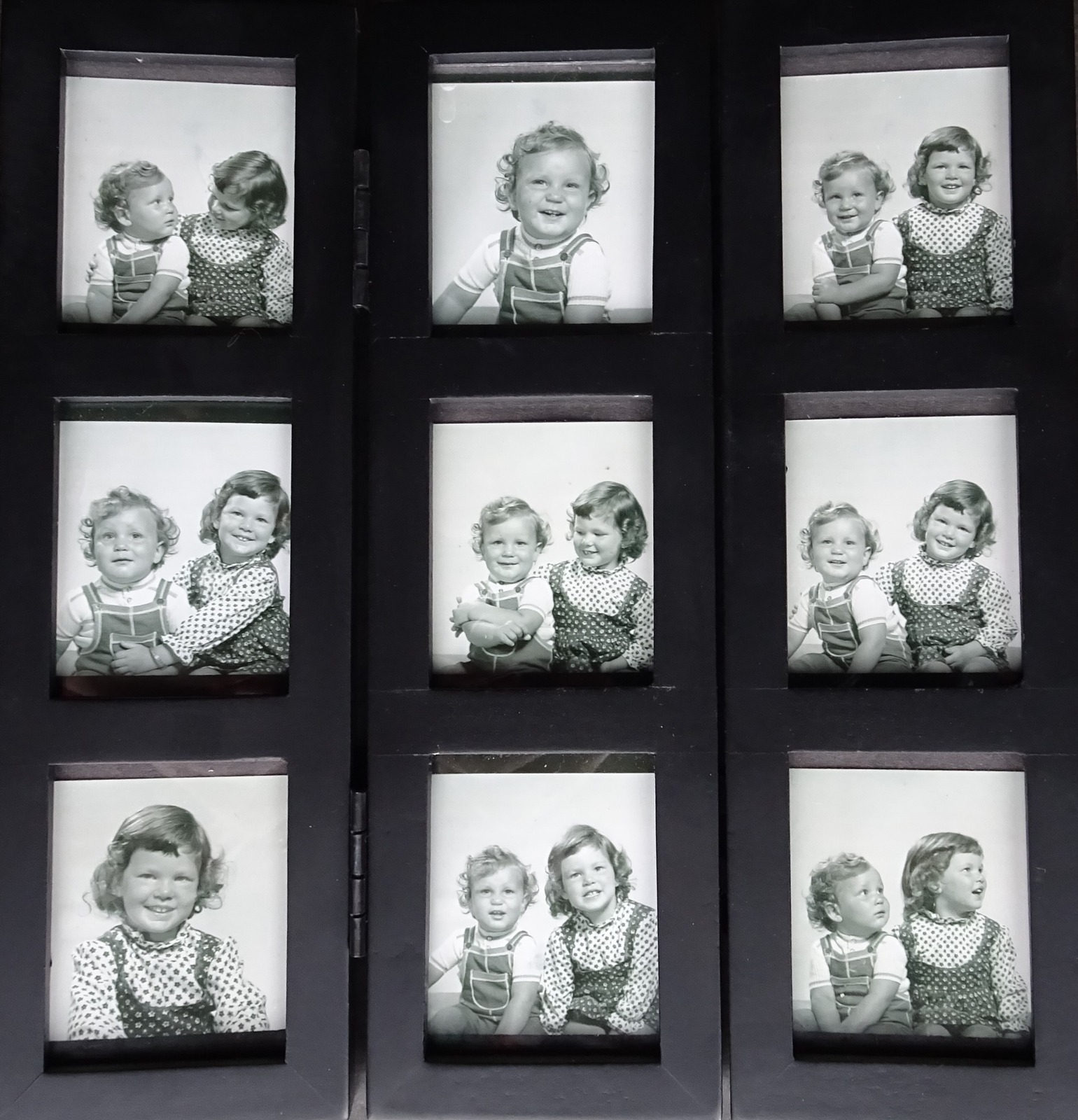 I love these photos of Nicky and I